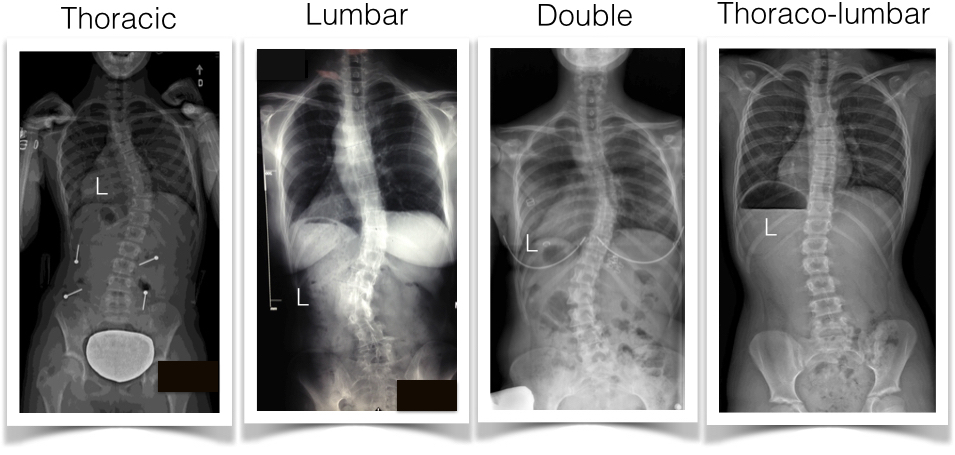 The article below gives you the insight into particular types of scoliosis and images showing the typical patterns of types of scoliosis. The above images are of the most commonly seen scoliosis curve patterns. To see more images of other types of scoliosis see the link below:
Key Takeaways:
Although there are many types and causes of scoliosis (when your spine develops abnormal curves), about 80% are idiopathic. Idiopathic means the cause of scoliosis is not known.
Congenital: This means that you're born with a structural scoliosis.
Treatment for scoliosis needs to be based on the particular curve pattern(s) Examples of the most common patterns are shown above.
"Although there are many types and causes of scoliosis (when your spine develops abnormal curves), about 80% are idiopathic. Idiopathic means the cause of scoliosis is not known. There is often a genetic or inherited predisposition in many cases."
http://www.spineuniverse.com/conditions/scoliosis/images-scoliosis-curves