Does It Feel Like There Are Pieces Missing In Your Scoliosis Treatment?
The reason conventional medical treatment for scoliosis is so limited in the U.S. is primarily due to the fact orthopedic surgeons are the "gatekeepers" of treatment for this condition. They make the decision about which patients will be referred for care and which will not. While nearly all patients diagnosed with scoliosis are referred for an orthopedic consult, surgeons will usually only recommend surgery for a small fraction of those patients. (1-2%).
Because surgery is considered the "Gold Standard" treatment for scoliosis and it is the orthopedist's primary treatment, they frequently assume that's all there is that can really help. So until the patient eventually needs surgery, they often don't consider other alternatives. So the most common recommendation for scoliosis patients is to simply "watch & wait" and do nothing until surgery is needed. This leaves the vast majority scoliosis patients going without any treatment at all!
While some adolescent patients with moderate curves may be sent to an orthotists to be fitted for a hard brace, this type of a brace does nothing to reduce curves as it is only designed to stop progression. For adults that later develop back pain due to worsening of their scoliosis, they're frequently prescribed pain medications that only serve to temporarily masks symptoms. None of these treatments do anything to address the underlying cause of scoliosis, nor are they long-term solutions that can help a patient avoid surgery later in life.
Scoliosis Treatment Alternatives of Denver Colorado Provide The Missing Pieces Of Our Your Care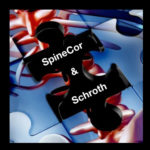 Fortunately, these missing pieces of the treatment puzzle have now been found! Today there are evidence-based alternative treatments available for the conservative management of scoliosis that are well supported by the research literature on scoliosis. These treatments have been clinically proven to not only stop scoliosis progression but also relieve pain by improving curves in order to help patients avoid scoliosis surgery. Read more about our evidence-based treatment approaches and listen to what our patients have to say about them.
Learn More About Our Alternative Scoliosis Treatments



SpineCor Dynamic Scoliosis Brace


While SpineCor is called a scoliosis brace, it's really more like a rehabilitation device that you wear than it is a brace. A brace is something that holds your body stiffly in place, but SpineCor is completely different. It's made of elastic bands that wrap around the body in different configurations based on your curve pattern. So while you are in it, you can move whatever direction you like but it gives your body a gentle reminder telling it "No, go this way, go this way." and that is into the direction of correction. This helps create "muscle memory" in that direction and helps strengthen the specific weakened muscles of the trunk to help reduce the scoliosis curves.
Schroth Method Scoliosis-Specific Exercises
The Schroth Method of Scoliosis-Specific Exercise is designed to help improve curves by reducing the postural collapse that occurs when gravity takes advantage of the imbalances in the spine caused by scoliosis. Generalized or exercises done equally on both the right and left sides can be a problem for your scoliosis. Click the above Link to Learn More. In our Schroth classes, you will learn the specific exercises you need to help improve strength in the weakened muscles in your back and core.
Atlas Orthogonal Therapy
Often times scoliosis can cause other areas of the body to maladapt to the compensate for the curves, which can become secondary issues that can drive your curves to progress. One area, in particular, can be especially problematic is the upper cervical spine. Learn how Atlas Orthogonol, a non-force adjustive technique can hep can help restore the normal function and reduce the functional adaptations that can aggravate your scoliosis. Click the above link to Learn More:
Active Release Technique For Scoliosis
Active Release Techniques (ART) is a highly specific myofascial therapy that can be used to release tissues that have adaptively shortened as a result of your scoliosis. Adaptive shortening of tissues, usually found iin the muslces on the concave sides of the curves can limit motion and reduce your ability to improve your scoliosis, if they are not taken care of first. Learn More About ART by clicking above link.
Custom Orthotics

Your Feet can also impact your scoliosis to cause it to get worse over time. If you have a flat foot on one or both sides the drop of your arch as you walk can cause your knee and hip to rotate inward as you step. This rotation in the leg can then result in torsion of your hips, wich hs the potental to worsen your scoliosis and if present needs to be addressed to stop the distortion form aggrevating your curves. One way of stopping this is with Custom Orthotics

Call us today for a Free Phone Consult at (303) 872-6092 to find out if our scoliosis treatments are right for you!