Why Consider Alternative Scoliosis Treatment Irvine CA?
Considering that each year millions of adolescents and adults in the U.S. are affected by scoliosis, it's shocking that conventional medical treatments are so limited. The main treatment approaches most frequently prescribed by orthopedic surgeons are as follows:
For Adolescents
a) Watch & Wait, which really means no treatment at all while we wait for it to get worse.
b) Hard Braces, which only look to stop the progression of curves and do nothing to reduce them
c) Surgery, which is needed in only 1-2% of all cases and should really only be considered as a last resort.!--more-->
\
\ nfor adolescence are While most simply accept what they are told, others do their own research to see if they can find a better alternative. We invite you to learn more about our scoliosis treatment Irvine CA approaches here in our state-of-the-art facility in Irvine California.
Shortfalls of Conventional Scoliosis Treatment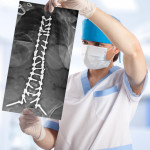 There are many reason that conventional medical treatments for scoliosis are so limited. Much of it has to do with treatment philosophy of the "gatekeepers" of treatment. In the United States, scoliosis treatment is managed primarily by orthopedic surgeons, which if you really think about it, doesn't make a whole lot of sense. Surgery, is usually the treatment of last choice, after other, less invassive treatments have failedThe orthopedic solution to scoliosis is surgical implantation of hardware to support the spine, so their view of treatment tends to be skewed through this lens. Since surgery is such a big deal they would rather do nothing until it's necessary or use a hard brace as a stop gap type of treatment. (Click Here to Learn More)
Alternatives In Scoliosis Treatment Irvine CA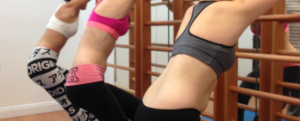 Our approach is very different than the standard orthopedic stabilization approach. We use "Corrective Movement Therapies" that are designed to help your body create stabilization of your spine by activating weakened muscles in the spine to better support your structure. The benefit of this approach is it's your body that is making the changes, rather than an outside force like a hard brace or metal rods, those changes can become permanent corrections.
Nu-Schroth Method
The Schroth Method of scoliosis specific exercises were first developed in Germany by Katherina Schroth who initially developed them for her own scoliosis. She later began to help others and eventually her success caught the attention of the German government and they helped her establish an institute for the conservative treatment of scoliosis.
What's unique about the Schroth Method is that the exercises that because there is a significant right to left imbalance in the spine the exercises are prescribed to an individual are based on their specific curve pattern and they are done only into the direction of correction. This is a big departure from most exercise programs taught by therapists and are done bilaterally. The problem with doing corrective exercises the same on both sides the same way is that if you have a scoliosis imbalance you can do exercises in one direction that opens up the curve and can help improve your curves, but if you do the exact same exercise going the other way it can actually worsen your scoliosis. That's why we only use Schroth based scoliosis specific exercises in our therapy programs. Click Here to Learn More
SpineCor – A Dynamic Scoliosis Brace
While most other braces for scoliosis are static braces made of hard plastic shell that acts like a body cast SpineCor is very different. It's made of elastic bands that wrap around the body in different configurations based on your curve pattern. These bands allow you to move in whatever direction you like but it give your body a constant, gentle reminder, "No, go this way", into the direction of correction. Overtime it helps your brain and body create new muscle memory that is corrective for your spine.
SpineCor is the only type of scoliosis brace that has been clinically shown to have the ability to improve scoliosis curvatures. All other types of braces only hope to stop scoliosis progression, at best. Click Here to Learn More
Active Release Therapy For Scoliosis
As a scoliosis progresses the soft tissues surrounding the spine and in the trunk must adapt to the deformity of the spine. The muscles on the insides of the curvatures tend to shorten and weaken, causing the muscles on the outside of the curve to strain in order to hold the body up. When this occurs the fascia and other connective tissues will in essence "shrink wrap" around the adaptively shortened muscles causing stiffness and restriction in movement. In order to help improve the mobility and reduce the stiffness in the spine and surrounding structures specific soft tissue therapies may need to be employed to help restore more normal movement of the spine that can allow for reduction of the scoliosis curves.
Active Release Treatment is often employed in our alternative scoliosis treatment Irvine CA to help specifically shortened soft tissue structures to aid the patient in improving the mobility of their spine when it's been affected by scoliosis. This allows them to get the most out of their scoliosis treatment with our other corrective movement therapies. Click Here to Learn More
Custom Othotics for Scoliosis
Often times scoliosis can be caused or aggravated by imbalances in the feet, lower extremities or pelvis that contributes to the scoliosis by causing an uneven base for the spine to rest upon.
These changes must be addressed when possible to reduce the impact of the spine. Click Here to Learn More
Upper Cervical Involvement In Scoliosis
Since the upper cervical spine is an area that is richly innervated with nerves for positional sense in the body, it can also have an impact on imbalances in the spine such as scoliosis. In our initial evaluation we will examine all factor that have the potential to drive the scoliosis curves to progress and make treatment recommendations to help improve or mitigate the effects.
In the case of the upper cervical spine if we see that there are factors that are contributing to the progression of your scoliosis we will prescribe treatments such as upper cervical specific treatment.
We Take Care to Minimize X-rays

Since monitoring scoliosis often extends over a period of a year or two with conventional treatment there are often an excessive number of X-rays take to assess the progress. Because of this in our scoliosis treatment Irvine CA we do everything we can to help minimize X-ray exposure to our patients.
Digital X-rays – Our state of the art digital x-rays allow us to minimize the radiation exposure to the patient when determining the degree of curvature of the scoliosis.
Rasterstereography – To further minimize radiation exposure our doctors also utilize this advanced technology to monitor the progress of the improvement of the curves.
Find Out If Our Alternative Scoliosis Treatments are right for you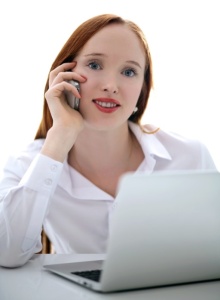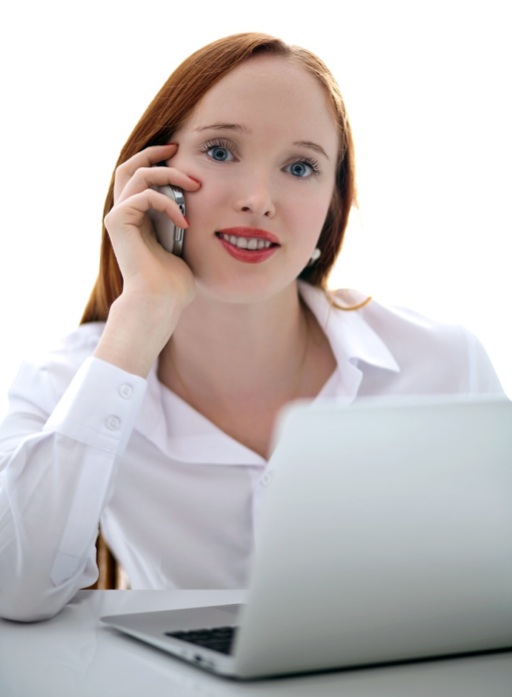 Click Here to Schedule Your FREE Scoliosis Phone Consult