Given the current level of stress in this country many people will turn to exercise to help with their stress, but is that healthy?
Do you like to run? Do you like to go for a run to clear your mind when you are angry? If you are like most people, then if you don't want to run when you are angry then you probably want to work out your frustrations first or do something to calm yourself before you go run, a new study suggests. This study examined specifically the effects of running on your heart with different emotions. Read on in this article to learn more.
Phys Ed: Think it's cathartic to run angry? Think again
The challenge is that stress and anger cause your autonomic nervous system to go into a sympathetic mode, which constricts blood vessels and can cause your body to break down by making you more prone to injury or a cardiovascular accident when you add the stress of running or other strenuous exercise on top of it.
This is why elite athletes use a HRV (Heart Rate Variability) Monitor when they exercise to find out when their body is more sympathetically based (i.e.: stressed) vs parasympathetic based (i.e.: relaxed). When they are under stress they will lessen then intensity of their workouts that day to avoid injury. When they are not they will increase the intensity.
Applications to Your Scoliosis Exercise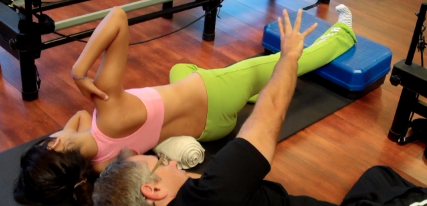 This same type of monitor can be used during scoliosis exercises to teach a patient how to change their autonomic tone to be more relaxed as increased sympathetic tone has been shown in studies to be associated with scoliosis curve progression.