Scoliosis Treatment Alternatives is a website dedicated to educating the public on non-surgical alternatives in scoliosis care. The site was developed by Dr. Brett Diaz, D.C. He is the Director of Clinical Services at Scoliosis Treatment Alternatives in Irvine California, the Southern California Region Center for Scoliosis Systems. There are multiple locations around the country that specializes in providing a comprehensive approach for the non-surgical treatment of scoliosis.
This site reviews all types of scoliosis treatment that you can compare them side-by-side and chose the one that is right for you. Our publication Review of Current Alternatives in Scoliosis Treatment examines all different scoliosis treatments for you. We examine their concepts, methodologies and research backing in the scoliosis literature. We believe that knowledge is power and that if you know more about everything that is available you will choose the best treatment for you.
Our doctors provide FREE Phone Consultations to discuss your particular case of scoliosis. To speak to a doctor in your area about your scoliosis call (408) 379-0133 today!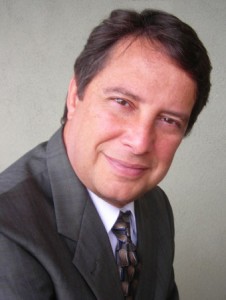 Dr. Brett Diaz, D.C. is the Director of Clinical Services at Scoliosis Treatment Alternatives, a Regional Center for Scoliosis Systems in Irvine California. This multidisciplinary center specializes in the non-surgical treatment of scoliosis by offering specific treatments for scoliosis that include SpineCor bracing, Schroth Method, Active Release Techniques, de-rotation traction therapy, Egoscue based rotational exercise rehabilitation, physical therapy, chiropractic, massage therapy and vibrational therapy in a unique healing environment at a 5000 square foot state-of-the-art facility.
He has over 24 years experience in integrating chiropractic with other alternative health fields to deliver the highest quality care through fully integrated and customized programs for his patients that emphasize restoring proper nerve function and biomechanical integrity to improve health overall. He has developed a Spinal Corrective Care Program that promotes postural restoration and the reduction of curvatures caused by scoliosis. Through a protocol of specific manual therapies such as Active Release Techniques, he is able to correct soft tissue dysfunctions that are inherent in scoliosis to help promote better outcomes with dynamic bracing and scoliosis specific exercises. In addition, the protocol includes flexion distraction and specific neuromuscular re-education programs for reduction of the rotation of the spine helps prepare the scoliotic spine for further corrective care with the SpineCor brace and Schroth Methods.
Dr. Diaz is a Certified SpineCor provider, trained NuSchroth instructor and holds Certifications in Active Release Technique (ART). He obtained his Doctor of Chiropractic degree from the Los Angeles College of Chiropractic in 1987 and is also a Certified Exercise Rehabilitation Specialist through the American College of Integrative Medicine Program.
His long-standing passion for helping his clients reach their peak health potential has lead him to attend seminars far and wide including one on Strength Conditioning and Training at the Soviet National Athletic Training Center in Moscow in 1986 where he was first introduced to the concepts of balancing the body's kinetic chains.
His extensive background has allowed him to become highly effective at delivering interesting and compelling talks on such topics as Scoliosis Awareness, Body Awareness for Better Health and Injury Prevention, Non-Surgical Treatment of Scoliosis. Doctor Diaz is the editor and a contributing author to Scoliosis Treatment Alternatives, Chiropractic Wellness, a monthly magazine publication