Scoliosis Treatment Alternatives is a website dedicated to educating the public on non-surgical alternatives in scoliosis care. The site was developed by Dr. Brett Diaz, D.C. He is the Director of Clinical Services at Scoliosis Treatment Alternatives in Irvine California, the Southern California Region Center for Scoliosis Systems. There are 15 locations around the country that specializes in providing a comprehensive approach for the non-surgical treatment of scoliosis.
This site reviews all types of scoliosis treatment that you can compare them side-by-side and chose the one that is right for you. Our publication Review of Current Alternatives in Scoliosis Treatment examines all different scoliosis treatments for you. We examine their concepts, methodologies and research backing in the scoliosis literature. We believe that knowledge is power and that if you know more about everything that is available you will choose the best treatment for you.
Our doctors provide FREE Phone Consultations to discuss your particular case of scoliosis. To speak to a doctor in your area about your scoliosis call (408) 379-0133today!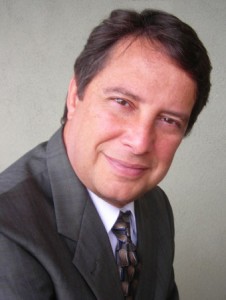 Dr. Brett Diaz, D.C. is the Director of Clinical Services at Scoliosis Treatment Alternatives, a Regional Center for Scoliosis Systems in Irvine California. This multidisciplinary center specializes in the non-surgical treatment of scoliosis by offering specific treatments for scoliosis that include SpineCor bracing, Schroth Method, Active Release Techniques, de-rotation traction therapy, Egoscue based rotational exercise rehabilitation, physical therapy, chiropractic, massage therapy and vibrational therapy in a unique healing environment at a 5000 square foot state-of-the-art facility.
He has over 24 years experience in integrating chiropractic with other alternative health fields to deliver the highest quality care through fully integrated and customized programs for his patients that emphasize restoring proper nerve function and biomechanical integrity to improve health overall. He has developed a Spinal Corrective Care Program that promotes postural restoration and the reduction of curvatures caused by scoliosis. Through a protocol of specific manual therapies such as Active Release Techniques, he is able to correct soft tissue dysfunctions that are inherent in scoliosis to help promote better outcomes with dynamic bracing and scoliosis specific exercises. In addition, the protocol includes flexion distraction and specific neuromuscular re-education programs for reduction of the rotation of the spine helps prepare the scoliotic spine for further corrective care with the SpineCor brace and Schroth Methods.
Dr. Diaz is a Certified SpineCor provider, trained NuSchroth instructor and holds Certifications in Active Release Technique (ART). He obtained his Doctor of Chiropractic degree from the Los Angeles College of Chiropractic in 1987 and is also a Certified Exercise Rehabilitation Specialist through the American College of Integrative Medicine Program.
His long-standing passion for helping his clients reach their peak health potential has lead him to attend seminars far and wide including one on Strength Conditioning and Training at the Soviet National Athletic Training Center in Moscow in 1986 where he was first introduced to the concepts of balancing the body's kinetic chains.
His extensive background has allowed him to become highly effective at delivering interesting and compelling talks on such topics as Scoliosis Awareness, Body Awareness for Better Health and Injury Prevention, Non-Surgical Treatment of Scoliosis. Doctor Diaz is the editor and a contributing author to Scoliosis Treatment Alternatives, Chiropractic Wellness, a monthly magazine publication
Dr. Gary Deutchman D.C.,
Founder of Scoliosis Care Foundation and Co-Founder of Scoliosis Systems
Dr. Deutchman has been in practice for over 24 years and since 2004 he has focused his practice almost exclusively to the non-surgical treatment of scoliosis. Dr. Deutchman has used the Spinecor brace with hundreds of adults and children with Idiopathic Scoliosis. His experience has helped develop the adult spinecor brace and ultimately made it available one of the most effective back pain relief products for adults with scoliosis.
Currently, Dr. Deutchman travels around the country to 15 regional centers in the United States to evaluate and treat patients with scoliosis. One of the primary focuses of his practice is the correction of scoliosis curvatures utilizing a unique, dynamic rehabilitative spinal orthosis device called the SpineCor brace. He was among the first doctors to be trained in the proper evaluation and fitting of this unique brace.
As a Certified SpineCor Provider he was initially trained in the application of the device at St. Justine's Hospital in Montreal Canada by the orthopedic surgeon founders Dr. Collaird and Dr. Rivard back in 2004. Since then he has become one the most experienced Spinecor brace providers in the United States. Given that the Spinecor brace is a dynamic tension brace that requires an understanding of biomechanics, neurology, and biophysics the provider must have extensive experience in fitting the brace properly to obtain the desired results.
As awareness of the Spinecor brace grew, so did the need to expand services to more locations to meet the need. Rather than trust the fitting of this specialized device to a lesser trained physician, Dr. Deutchman chose to ensure the quality of service by flying to regional centers himself across the country to do the assessments and brace fitting. As a result, over the years he has fitted hundreds of patients with the SpineCor brace. He continues to learn and improve the options we offer to our patients with such additions as Certification in teaching the Schroth Method.
On a humanitarian note, Dr. Deutchman founded Scoliosis Care Foundation, a recognized 501(c)3 organization founded in 2001 that is dedicated to improving education, treatment, and diagnosis of scoliosis. He makes frequent Mission Trips to the Dominican Republic and Haiti to assist underprivileged people with chiropractic care. He has also initiated and managed volunteer chiropractic care programs for treating drug-addicted newborns at Hale House in Harlem, men and women with Aids at the GMHC (Gay Men's Health Crisis) and priests and nuns of the Fratenite de Notre Dame, a French missionary group that maintains orphanages and soup kitchens around the world. He has also advised many chiropractors around the country about establishing local volunteer chiropractic care programs.
Among the articles Dr. Deutchman has written is "Helping In Time Of Need: A Chiropractor's Diary," which appeared in the December 2001 issue of Today's Chiropractic, about his experiences providing chiropractic care at Ground Zero for the World Trade Center rescue workers. Dr. Deutchman was vice president of the New York Chiropractic Council of Manhattan from 1990 to 1992 and served as its president from 1992 to 1994.
Contact Dr. Deutchman for a FREE phone consultation or to schedule an appointment call (408)379-0133.
Dr. Marc Lamantia, D.C., B.S.,M.S.,D.A.C.N.B,
Co-Founder of Scoliosis Systems & Scientific Advisory Committee Chairman
As a Co-Founder of Scoliosis Systems LLP, on Park Ave in New York City Dr. Marc Lamantia has many years of experience in treating Scoliosis patients. He too is one of the most experienced Certified SpineCor Brace Providers in the United States having successfully fitted hundreds of patients with the brace. He is a Board Certified Chiropractic Neurologist with additional certification as Instructor of the Schroth Method. He is also a member of the Adjunct Faculty at New York Chiropractic College and Life Chiropractic College West.
Dr. Lamantia utilizes his Neurology background to do vestibular testing and rehabilitation for scoliosis patient. This often overlooked brain/ body connection can be critical to halting the progression of scoliosis. Testing will reveal if a child has a functional abnormality that may require rehabilitative exercises to correct. Studies have shown that the brains of children with scoliosis had an entire brain dominance lateralized to one side compared to children in a control group. Because of this Dr. Lamantia recommends that a neurological examination, including assessment of vestibular function, be incorporated into screening methods for scoliosis that includes vestibular and oculomotor screening.
As a part of his never-ending quest to provide the highest quality of care to his patients Dr. Lamantia currently holds Masters Degree in Clinical Neuropsychology Rehabilitation from Touro College from Touro College in Bayshore New York and is currently completing the Ph.D. program. His research is focusing on creating new methods to identify children who are at higher risks for developing scoliosis, as well as investigating how the brain is involved in the disease. Future research projects include the identification of neurological patterns of dysfunction in scoliosis patients and non-surgical interventions which are effective in reducing spinal curvatures. His unique training, research background and many years of clinical experience are invaluable in the management of both adolescent and adult scoliosis cases.
He is a Founding Member of the International Society of Scoliosis Orthopedic Rehabilitation Treatment (SOSORT) and Professional Member of the Vestibular Disorder Association and the New York Chiropractic Council.
Dr. Lamantia has also done a great deal of clinical research in adult scoliosis and has helped pioneer the use of the Spinecor brace for adults. The success with the use of dynamic bracing in adults has been remarkable in not only significantly reducing pain that is associated with associated degeneration of the spine from years of scoliosis but also to help in the reduction of those curves.
Major Lectures / Publications
"Vestibulo-spinal Therapy in Parkinsonian Patients "St. Josephs Hospital, Queens NY 2003
"Electronystagmographic evaluation in the treatment of Movement Disorders" New York Hospital, Queens NY 2003
"Balance Therapy and Chiropractic Neurology" Peninsula Hospital, New York, NY 2003
"Mild Traumatic Brain Injury. Spectroscopy & ENG" Rhode Island Bar Association, Providence RI 2003
"Oculomotor Functional Improvement in Braced Scoliotic Patients" Research Abstract Published in Pediatric Rehabilitation, Jan 2004
"Evaluation and Management of the Scoliosis Patient" Author/Instructor- New York Chiropractic Colleg 2004
"Oculomotor Functional Improvement in Braced Scoliotic Patients" International Conference of Conservative Treatments of Spinal Deformities, Barcelona Spain, Jan 2004- Presenter/Lead Author
"Evaluation and Management of the Dizziness Patient" Author/Instructor New York Chiropractic College 2005
"Head Lateral Flexion as a Consequence of Vestibular Dysfunction" The American Journal of Clinical Chiropractic; July 2005 Vol. 15, Iss.3.
"Adult Scoliosis Management with the Spinecor Device"- 1st Consensus Meeting of the European Spinecor Study Group, Alicante, Spain September 19th – 20th 2005 Author/Presenter
"Chiropractic Management of the Scoliosis Patient"- Three Part series Author / The Chiropractic Journal Oct-Dec 2005
"How to Become the Scoliosis Professional in Your Community" Chiropractic Economics Issue #14 October 5, 2005- Author
"Evidence-Based treatment of patients with vestibular dysfunction" Symposium on Evidenced Based Treatment In Chiropractic Practice New York Chiropractic College in Conjunction with New York State Chiropractic Association & New York Chiropractic Council.- Presenter
"A retrospective study of thirty-six (36) consecutive scoliotic patients with vestibular hypofunction" Presented at the 4th annual International Conference on the Conservative Management of Spinal Deformities. Northeastern University, Boston MA.
Adolescent Idiopathic Scoliosis- A case study of a 13yo with a 62-degree curvature. American Chiropractor April 2008
EDUCATION
1992-1996 Logan College of Chiropractic, Doctor of Chiropractic degree (D.C.)
Clinical Proficiency Certificate-Physical Therapeutics, Structural Radiographic technique, and analysis
1988-1992 Towson State University, Bachelor of Science Degree (B.S.)
2001-2004 Carrick Institute for Graduate Studies in Clinical Neurology
2003 "Evaluation & Management of the Patient with Dizziness"-25 hours
New York University School of Medicine, Continuing Medical Education
2003 Awarded Diplomate Status by the American Chiropractic Neurology Board (N.O.C.A. Accredited)
2003 Certification Interactive Metronome Therapist (CIMT)
2004 "Dizziness and The Cervical Spine", North American Seminars 15 hours CME
2004 Spinecor Certification Training, St. Justine Pediatric Hospital.
2004 Vestibular Rehabilitation Certification Program (Accredited by the American Chiropractic Neurology Board), Modules 1-6
2006- 2008- Awarded a Masters Degree in Clinical Neuropsychology Rehabilitation from Touro College
Present MS/ Ph.D. Candidate program for Clinical Rehabilitation Neuropsychology at Touro College/Leeds Metropolitan University
Contact Dr. Lamantia for a FREE phone consultation or to schedule an appointment call (800) 943-1254.
Gigi Leonte
Certified Physical Medicine Assistant
And Romanian Sports Massage Therapist
Scoliosis Treatment Alternatives
Even our Physical Medicine Assistant brings a wealth of knowledge and experience to the table. Prior to coming to the United States Gigi Leonte was a gymnastics coach at the Olympic and international level in Romania. In the old Communist-era all sports were well funded by the state, so only the best of the best were allowed to work with the countries top athletes. In order to be a coach in that prestigious system, you, in essence, had to earn a Ph.D. in your sport.
As a coach, you not only learned how to train your athlete in their sport but you also learned how to maintain their health in all aspects of life – through massage, proper diet, cross-training exercises and monitoring their lifestyle choices. Gigi brings an in-depth knowledge of biomechanics and this wealth of physical training knowledge to the table here at Scoliosis Treatment Alternatives with incredible results.
Gigi's has developed a scoliosis-specific massage techniques to relieve strained muscles on one side of the curvatures while stretching the shortened muscles on the other side. His massage skills and manual therapy techniques are unmatched. On this subject, one of our patients commented: "You can sense that he has incredible knowledge behind his hands because every touch he made on my body felt purposeful and needed. He is one of the most talented massage therapists I have ever had work on me."
Because of his background in high-level sports, one of Gigi's greatest skill is helping our patients relieve their pain related to scoliosis and assist them with their scoliosis specific rehabilitative exercises. This special knowledge and skills he posses are rarely found outside of the Elite athletic circles of the old Eastern Block countries so we are extremely fortunate to have him and he is truly a much-valued member of our health and wellness team.