To find a location for Complete Scoliosis Treatment in your area click on the Center nearest you:
We are Scoliosis Systems and we have 16  Regional Centers across the United States specializes in the non-surgical treatment of scoliosis. We provide effective, scientifically backed comprehensive scoliosis treatment solutions for both children and adults. Our specialized scoliosis therapies includes scoliosis exercises called the Scrhoth Method, dynamic scoliosis bracing like Spine Cor and a whole lot more.
If you've been told to simply "watch and wait' to see if the scoliosis worsens before doing any thing or you should start wearing a rigid scoliosis brace or that you need scoliosis surgery or worse (nothing can be done for your scoliosis symptoms except living on pain medications) then you owe it to yourself to investigate our specialized scoliosis treatment options. We have helped thousands of people, both adolescents and adults with our "evidence based" scoliosis treatment solutions so chances are, we can help you too.
Actress Ashley Argota plays Lulu on Nickelodeon's "True Jackson VP" was our patient and she discusses her success with  Scoliosis Systems, SpineCor brace and our scoliosis specific Schroth Method exercises.  Here is what she said: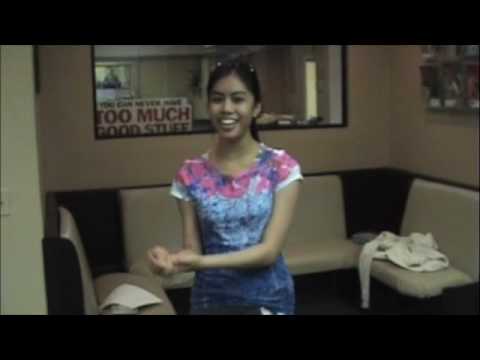 Many other patient's have experienced similar results with their scoliosis and also shared their experiences with us. You can see over 70 of our patients of all ages talking about their experience with our treatment programs. Listen to the ones that are around your age and degree of scoliosis by clicking the button below for a link to our YouTube Channel.
  Although you may not be familiar with non-surgical scoliosis options e invite you to learn more about scoliosis treatment alternatives. Our e-book
Review of Current Alternatives in Scoliosis Treatment
compares all different types of scoliosis treatment, both conservative and conventional, side-by-side so that you can find the one that's right for you. To
get YOUR FREE COPY
enter your name and information in the box at the top right of this page.   Our non-profit organization,
Scoliosis Care Foundation
,
was founded to support scientific research on non-surgical treatments of scoliosis and we created our

"Parent's Guide to Scoliosis"

to better educate parents about non-surgical, evidence based scoliosis treatments. You can find a FREE download of this book on our Facebook page.
Don't just watch and wait for your scoliosis to get worse. Learn more now so you can act now to find the scoliosis treatment that is right for you. Click on the office nearest you and give us a call and find out if one of our research backed treatments could help you.
For a limited time our doctors are offering a FREE Phone Consultation to discuss the particulars of your case with you. So Don't delay, call the office nearest you today or call our toll free number at (800) 943-1254 and speak to one of our doctors about your case of scoliosis to find out if non-surgical scoliosis treatment is right for you. 
            Dr. Brett Diaz, D.C. Director of Patient Education
Scoliosis Treatment Alternatives
(800) 943-1254