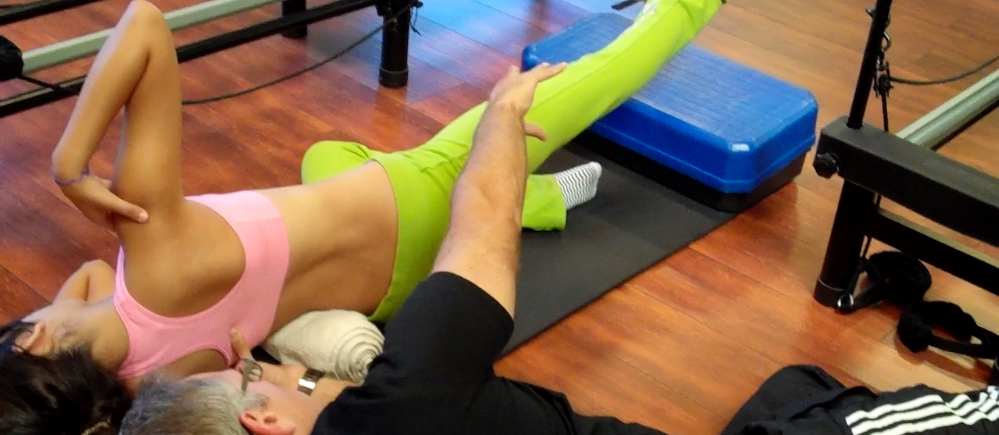 Introduction
An article in the New York Times called Hope for an S-Shaped Back chronicled the author's (Rachel Rabkin Peachman) scoliosis journey of discovery that lead her to discover the Schroth Method for scoliosis. This is a summary of the article.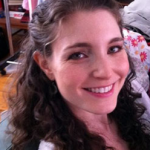 Like many teens, she had been diagnosed with scoliosis around puberty and was placed in a hard brace until she stopped growing. At 16 years old she was told by her orthopedist that she had reached skeletal maturity she so could stop wearing her brace. He felt that because she was done growing she was now "out of the woods" with regard to her scoliosis so she was done with treatment. She later found out just how untrue that statement really was.
Progression Into Adulthood Wasn't Supposed To Happen
What her doctor failed to tell her was that her scoliosis ended up a 45 degrees so over the coming years gravity would took advantage of her spine, but because she was told she was fine she did nothing to help stabilize it. Instead of out growing her scoliosis, as her doctor had implied, her scoliosis gradually grew over time. By the time she was 38 years old it had grown to 55 degrees and was causing her pain.
While surgery was now being recommended she refused. Instead she tried standard physical therapy but that didn't help. That's when she stumbled into the Schroth Method of scoliosis exercise which was developed by Katherina Schroth and is considered the "Standard of Care in Germany and much of Europe".
Schroth – An Alternative To Scoliosis Surgery

Schroth Method are prescribed to patients based on their individual curve pattern. The corrective movements are designed to activate weakened muscles in the trunk to help improve postural stability. In doing this it can not only stop curve progression and relieving pain, but can also help improve curves and vital lung capacity by teaching the patient how to make these changes a permanent part of their activities of daily living.
Research Demonstrates Benefits of Schroth
She wrote about the dozen's of clinical studies confirming the effectiveness of these exercises in reducing the progression and/ or improving the Cobb angles in scoliosis patients. In fact, in one study it was found that untreated scoliosis patients had nearly 3X the rate of scoliosis progression compare to those who underwent scoliosis specific exercises like the Schroth Method.
Another study examining the improvement in Vital Lung Capacity showed the Schroth Method treated group demonstrated a 50% increase in their VLC and 20% improvement in chest expansion compared to their baseline at the start of the treatment.
Conventional Treatments Limited
In the US scoliosis is still predominately managed by orthopedic surgeons scoliosis
The 3 most common treatment recommendations are:
1. Watch & Wait
2. Hard Bracing
3. Surgery.
This is in large part due to the fact that guidelines for treatment are influenced by the conservative Scoliosis Research Society, that despite evidence to the contrary, still does not recognize exercise rehabilitation as a viable treatment option for scoliosis.
However, this appears to be changing.
Conventional Medical Professionals Now Endorsing Schroth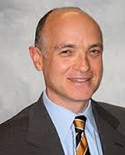 According to the Dr. Michael Mendelow, an orthopedic spinal surgeon at Shriners Hospitals for Children in Greenville, S.C. the mind-set of the American scoliosis practitioner is shifting. Signs of this change can be seen in the fact that conferences on Schroth related therapies are being sponsored by many teaching hospitals like Columbia University.
Chief of Pediatric Orthopedics at Morgan Stanley Children's Hospital [/caption]Dr. Michael Vitale, chief of pediatric orthopedics at Morgan Stanley Children's Hospital was quoted as saying:

"If you look critically at the body of literature, there is evidence that, when properly done in the right situation, with the right therapist and the right patient, Schroth can change the chance of curve progression."
The tide has truly seemed to have shifted when you even see conservative groups like the Scoliosis Research Society are now looking to add Schroth as part of an overall program of scoliosis therapy.
In fact, Dr. M. Timothy Hresko, SRS's own chairman of the nonoperative committee and associate professor of orthopedic surgery at Harvard stated:
"We're primarily using Schroth on people who are being braced — I think it will make bracing more successful."
In addition to writing about the research behind the Schroth Method she featured other scoliosis patients that had success with the method. One outstanding example was patient she interviewed, Rachel Mulvaney a 19 year old with scoliosis who had initially started with the Schroth Method at 15 years old after she was told that her 42 degree curve would need surgery. At the time she had constant pain in her back but stated that within a 2- 3 days of starting the exercises her pain was gone. She has continued with the Schroth exercises and her scoliosis has remarkably reduced to 22 degrees.
Her own orthopedist, Dr. John J. Labiak, clinical assistant professor of orthopedic surgery and neurosurgery at Stony Brook University, said:

he was "shocked and happily surprised" by her progress.
Because of her results he begun recommending the Schroth Method to other scoliosis patients.
Authors Final Comments
The author Rachel Rabkin Peachman stated:
"As for adults with scoliosis like me, who are beyond bracing yet hoping to avoid surgery, Schroth may be the last best chance. We can't turn back time and change the progression of our curves, but maybe this therapy can make carrying groceries a little less painful or breathing a little easier — for us and those who grow up after us."