Schroth Weekend Immersive Classes
Although the Schroth Method of Scoliosis-Specific Exercise has been effectively used in Europe for nearly 100 years, it has just begun to gain traction here in North America in the past decade as an alternative to surgery, which has been the traditional orthopedic "gold standard" for scoliosis correction. Medical Consumers are now willing to question the conventional orthopedic wisdom that a highly invasive scoliosis surgery is their only option. Many have sought out this tried and true method of exercise therapy to help improve their curves. As a result, more doctors are now willing to this type of corrective exercise for their scoliosis patients including their adult scoliosis patients with pain related to their curves.
Old School Scoliosis Exercises In Need Of A Conceptual Makeover
Our Schroth Immersive Weekend Workshops teach the tried and true Schroth Method exercises that were first developed by Katharina Schroth in the 1920's that have been continually refined and improved over the past 8 decades. Yet, while the exercises themselves have evolved over time, the overly simplistic explanation of how they worked has not been updated.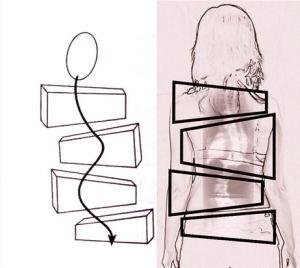 Katherina Schroth's concept behind her treatment method for scoliosis correction with exercise was based on her observation of what was happening when the patient positioned their body in a way that helped correct some of the distortion caused by the scoliosis. Called the "Body Block Concept", this explanation presupposes that the body parts that comprise torso and those that are also directly connected to it can be divided into different "body blocks" that ordinarily are stacked evenly, one on top of the other.
According to this static mechanical concept of how the posture of the body changes with scoliosis, the blocks tend to first shift laterally and then also start to counter-rotated against each other, causing the distortion of scoliosis. While these keen observations by Katherina Schroth that allowed her to designed her exercises to help reduce postural distortions that result from scoliosis. While the vast majority of the Body Block's overly simplistic, static model of the postural distortions that occur in scoliosis are accurate and observable, they fail to address why they occur. In addition, as medical science has made giant leaps in its understanding of the human body, the Schroth concepts were never updated. As a result, the explanation for these exceptionally effective exercises for scoliosis never stays current with many of the advancements made in the understanding of kinesiology (the scientific study of human movement), neuroscience or physical rehabilitation over the past 20 years. We felt that it was time for that to change.
Old School Schroth + New Research & Understanding In Scoliosis = Nu-Schroth
When we designed our Schroth program we knew we needed to completely up update the understanding of how and why these scoliosis specific exercises work, but at the same time, we didn't want to throw the baby out with the bathwater. So we kept the tried and true original Schroth exercises and applied contemporary concepts in the most effective way teaching new motor skills. This richer understanding of how the brain and the body integrate helps us enhance our patients learning experience and integration of the new movement patterns that can help them improve their curves.
Why We Teach Schroth In Weekend Immersive Courses?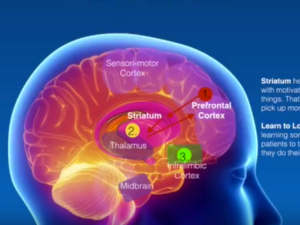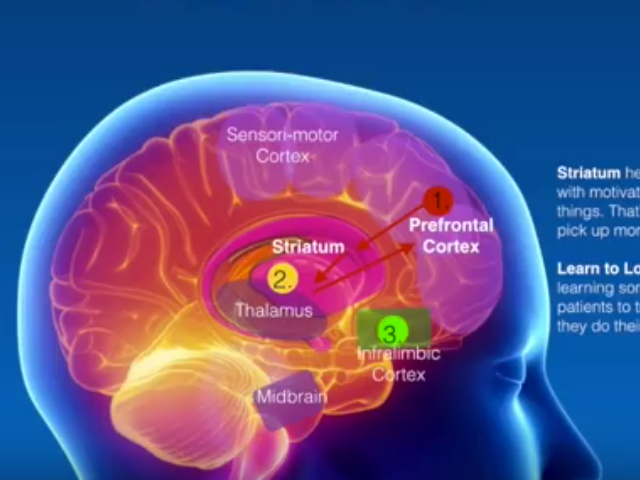 As an example, we teach our Schroth Method workshops in weekend immersive classes instead of having you come into the office multiple times during the week to learn the exercise. We do this because research in learning new motor skills indicates that they are most effectively taught through doing multiple correct repetitions of simple, then gradually more complex movements over a short period of time. Then repeated at home to produce the long-term integration of the patient's nervous system.
Our experience in teaching the Schroth Method exercises is that we recognize that what you are learning are new motor skills in how you move that are corrective for your scoliosis. The best way for you to learn a new motor skill it is best taught in multiple sessions over a short period of time, with multiple, supervised repetitions being the key to success.
The best learning analogy to illustrate this would be learning a new type of dance. If you go to a dance class one day a week and then you practice at home, you will gain some skill level in the dance over time, but if you go to a weekend dance workshop, your skill level at that dance will be accelerated considerably. The supervised immersion will allow you to develop the basic movements of these important new movement patterns so that when you return home you'll have a greater level of proficiency.
Our Schroth Method scoliosis specific exercises are time-tested corrective movements that incorporate the advances made in neuro-muscular rehabilitation and incorporates them into the treatment of scoliosis. In doing this it enables the patient to access the portion of their brain nervous system that controls the map of the body in their brain that controls the postural muscles automatically so that the changes in the spine can become permanent.
As with any type of movement based therapy, it's important to create new neural pathways by practicing repetitive patterns of movement that can replace the old default patterns which were driving your scoliosis to progress. The best way to do this is with time-space-repetition over a short period of time to develop a "soft habit" in the brain, then following that with a longer period of repeating the movements that were learned over a 4 – 6 week period until they become a "hard habit in the brain.
Another benefit to our weekend Schroth workshops is that it is more convenient for most people to attend and have the luxury of multiple hours that they could not do during the week to immerse themselves in the learning of these highly specific scoliosis exercises. By repeatedly practicing the Schroth exercises over the course of a couple of days it allows you to gain a better body awareness and confidence that you are doing these exercises correctly when at home. After practice each of the exercises multiple times over the course of the weekend and reviewing them all in the final session on Sunday you will have developed a "soft habit" for these new movement patterns. This means you will be able to reproduce them accurately starting on Monday when you are at home.
What you will learn:
How to Identify Your Scoliosis Curve Pattern
Corrective Directional Breathing Exercises to engage the diaphragm, intercostal and pelvic floor muscles
Proper Stretching For Your Scoliosis based on your curve pattern
Corrective Postures to reduce your scoliosis and relieve your pain
Activation of Shortened & Weakened Trunk Muscles
Stabilization Exercises to better support & reduce the imbalances in your back
Do's and Don't For Scoliosis – To Keep from Making It Worse
Improved Patterns of Movement to help reduce your scoliosis
Integration of Postural Changes During Dynamic Activities such as walking to help re-educate motion patterns
Much, much more.